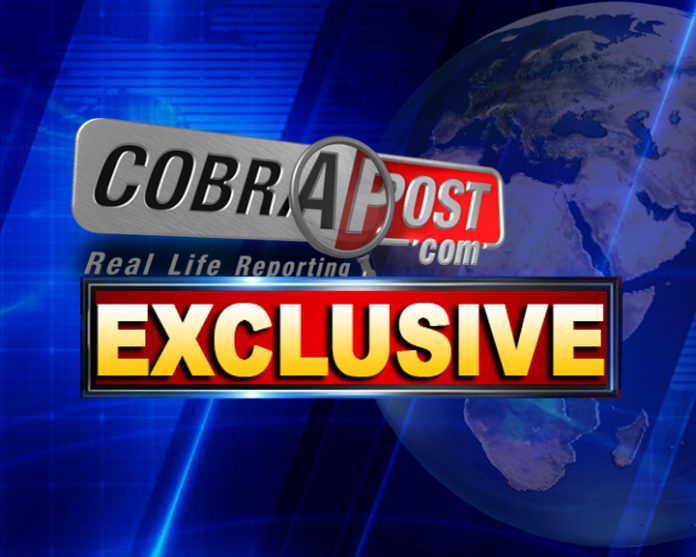 A ship from an "occupied" territory in Western Sahara being allowed to offload consignment meant for an Indian firm in Paradip Port raises questions about India's diplomacy with the African region
By Bikash C Paul and Md Hizbullah
New Delhi/Paradip, Odisha: Setting aside diplomatic dilemma, India permitted a ship carrying 70,000 tonnes of phosphate from a disputed territory in Western Sahara to its eastern coast of Paradip in Odisha. The ship, M V Zagora, reached Paradip Port last Friday, is currently unloading consignment worth $8 million. However, this has raised many eyebrows as the consignment is from Western Sahara, an "occupied" territory in the Maghreb region of North Africa. The region was occupied by Spain in the 19th century. It is under strict observation of the United Nations (UN) since 1963 after Morocco laid claim to the land.
The phosphates on board M V Zagora are from the Bou Craa mine in Western Sahara, a territory under the UN list of decolonisation. Western Sahara is officially considered a non-self governing territory in the process of decolonisation. The Western Sahara region is a hotbed of strife with "occupation" by neighbouring Morocco and consistent struggle against the foreign "hegemony". Originally a Spanish colony, the Moroccan "occupation" on Western Sahara has led to half its population fleeing. They live as refugees in Algeria, depending on humanitarian aid.
India's dilemma in the region is nothing short of a jigsaw. It has de-recognised Sahrwai Arab Democratic Republic (SADR)—or Western Sahara— in 2000, but "ideologically" supports Polisario, a frontline organisation fighting Moroccan occupation, and permitted it to open a mission in India.
The phosphate deal has exposed the diplomatic crisis further. The pact is between state-run Moroccan mining company OCP and Paradeep Phosphate, with the Indian company holding 19.80 per cent stake. M V Zagora contains 70,000 tonnes of phosphate rock. If we value one tonne of phosphate rock to be worth 115 dollars, the vessel's cargo is worth $8 million. The amount is paid directly to OCP.
When asked why the government permitted a ship sailing from an "occupied" territory into India, a Ministry of External Affairs official said on the condition of anonymity, "We don't recognise SADR as a country. We treat SADR as a part of Morocco. So the deal is actually with a Moroccan company. Simply speaking, an Indian company is doing business with a Moroccan company."
International watchers, however, have a different take. Eric Hagen, chair, Western Sahara Resource Watch, says, "Indian interest in phosphate in the occupied Western Sahara in partnership with Morocco gives a highly unfortunate political signal of recognition of the territorial claim. The fact that Paradeep Phosphates has an important Indian government share makes it politically even more controversial. The timing also could not be worse. It's a hot topic in the United Nations, and the Security Council is to decide on the UN involvement in Western Sahara soon."
Due to the controversies involved, several of the previously globally-acknowledged importing companies such as Mosaic, Yara, Lifosa, BASF, Wesfarmers and Impact Fertilizers have stopped trading with Moroccan companies. Only three firms registered on international stock exchanges are involved in the trade, and the trend is that fewer and fewer companies are getting into trade and business with the African country.
While the world interest is waning, India has shown keen interest in trading with Western Sahara through Morocco. In fact, Indian companies have been consistent in buying phosphate from Moroccan entities, which are extracting the precious mineral from Western Sahara. Available information shows that Paradeep Phosphates had a deal with OCP in 2011-12. Another shipment travelled from Western Sahara to Tuticorin in Tamil Nadu in March 2014.
Permitting a ship from a disputed territory, however, has a bigger diplomatic ramification. Nivedita Ray, a scholar on Africa in Indian Council of World Affairs, says, "Although India's policy towards the region is bit lopsided, it has to go with Morocco to pursue its bigger diplomatic aim. Morocco is seen as a moderate Muslim country, with whom India needs to develop a relationship. The involvement of India and an Indian company, hence, is not puzzling".
'Cobrapost' has not received any response to e-mails to Paradeep Phosphates and OCP seeking clarifications.