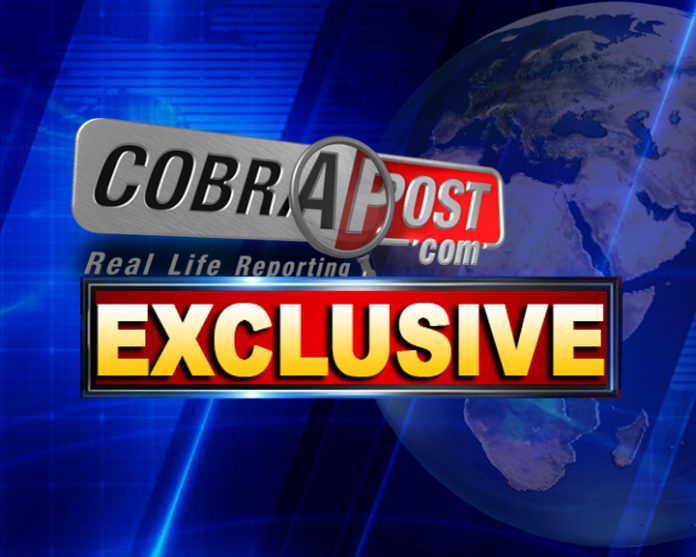 Trashing all norms to dustbin, ICCR, India's premier body of cultural diplomacy is promoting people, not possessing even basic qualifications, to its cultural missions abroad, Cobrapost finds
New Delhi: An investigation by Cobrapost has uncovered widespread malpractices in recruitments including much-coveted foreign postingsat the Indian Council of Cultural Relations (ICCR), which are going unabated for years now. As a result, India's premier body of cultural diplomacy is hiring personnel who do not have anything to do either with diplomacy or with culture and lack even basic qualifications to run cultural missions abroad. No surprise then if we find a peon, a junior stenographer and a librarian to have been promoted to head overseas cultural centres of ICCR.
Cobrapost has documents in its possession on as many as eight overseas appointments which show how ICCR has become a den of corrupt practices with its top brass showing scant regard for rules and regulations governing such postings. The mandarins reward closeness, sycophancy and political connection, so much so that they do not shy away from posting a peon to the level of Director or appointing officers on forged documents. As S M Matloob, a former employee and whistleblower, puts it: "Roughly 75 per cent of appointments in the ICCR are the results of sheer nepotism. Job is given without any advertisement or any legal formalities. Not many can claim of entry through fair selection. 'Closeness' to the President or the Director General remains the main criteria for the selection"
With an annual budget of Rs 170 crore of taxpayers' money, ICCR runs 35 cultural centres across major world cities and several operational Chairs for Indian studies in foreign universities. "These centres are supposed to act as hubs for promoting Indian culture and soft power, but the chosen candidates to head them would shock many! For sure, most of them do not fit to be the cultural representatives of India on foreign soils," says a former high-ranking official on condition of anonymity. A casualty of such practices is, naturally, India's cultural diplomacy.
Among those favoured ones, Mohd Khaliq walks away with the cake. Joining ICCR as a peon, on September 10, 1979, Khaliq now heads the Indian Cultural Centre at Male as its Director since July 8, 2014. No mean a feat if we take into account Khaliq's credentials as he has none to write home about. Similarly, Minakshi Mishra joined ICCR as a librarian and is now enjoying all the perks and prestige of a foreign posting after she was transferred to Sao Paulo in September last year. Another beneficiary of such favouritism is Manju Singh. She was working as a junior stenographer with ICCR before she was promoted to become the Director of Lal Bahadur Shastri Centre for Indian Culture at Teshkant. A PhD in Botany, her official biodata boasts of her 'knowledge in mice and rat anatomy'! But what got her this plum post, according to sources, was her kinship with Mohan Singh, private secretary of the former ICCR President Karan Singh.
The case of A. K. Chatterjee, who was heading the Gerogetown, Guyana-based Indian Cultural Centre since January, 2013, is no less a shocker. Documents available with Cobrapost show that Chatterjee has used multiple dates of birth (DoB) a la a former chief of staff of Indian Army which had raised a lot of dust not so long ago. As many as five DoBs are found in various official documents of Chatterjee who is simply a graduate. At the time of appointment, Chatterjee's birth of year is 1951 which was later changed to 1953 by an affidavit.
However, in his Confidential Reports (CRs) these DoB vary year-wise, such as April 2, 1954 (from 1992–93 to 1994–95) and April 2, 1995 in the 1984 CR, while both his diplomatic passport (01294855) and school leaving certificate have April 2, 1957, as his DoB. The ICCR's official seniority list does not bear Chatterjee's DoB. In a selective approach, however, ICCR decided on July 20, 2012 to 'fix' Chatterjee's DoB as April 2, 1956. This was done with the approval of the then Director General and as an internal note dated 2014 points out was "not as per the rules laid down under FR 56 (Note 6)". These rules require a government employee to declare his or her DoB at the time of appointment supported by confirmatory documentary evidence "such as High School or Higher Secondary or Secondary school certificate or extracts from birth register" and is unalterable.
This is a clear case of forgery done with the tacit approval of the top brass of ICCR, which not only allowed him steady promotions in a span of 40 years with ICCR but also all benefits of a foreign posting three years before his superannuation on 30 April this year.
If Chatterjee has a dubious DoB, his counterpart Manjistha Mukherjee Bhatt did not possess required qualification when she was appointed Programme officer (PO) on January 16, 2006 by ICCR. Her resume accessed by Cobrapost does not speak of her academic qualification, only professional experience gained mostly working with ICCR. The desired qualifications for the post was 5 years of work experience while she had only 10 months of working experience in two media houses at the time of applying for the job. A scrutiny of the records reveals she had not submitted any experience certificate at the time of appointment. Yet, Manjistha heads the Tagore Centre in Germany as its Director.
Enjoying such perks and prestige are two more cultural ambassadors, Rajashree Behera and Malathi Rao. Appointed on compassionate grounds after their diplomat-husbands died in harness, both do not have qualifications required for such foreign postings. When Subhakanta Behera, Consul General in Melbourne, Australia, died in 2012 after suffering a cardiac arrest, his wife Rajashree was first appointed as the Regional Director of ICCR, Calcutta, on compassionate grounds. An Odissi dancer, Rajashree now heads the Indian Cultural Centre at Colombo as its Director. Her late husband was close to former DG of ICCR Satish Mehta. After former diplomat Vadapalli Venkateswara Rao died in a bomb blast at the Indian Embassy in Kabul in 2008, his wife Malathi was given the job. Before joining ICCR, Malathi was a special educator at Sanskriti School in New Delhi, an experience inadequate to head the India Cultural Centre in Thailand.
Even ICCR's selections for academic posts abroad remain under cloud. The recruitment of Sonia Jasrotia, who was the Chair at the Preah Sihanouk Raja Buddhist University, Phnom Penh, Cambodia till recently, was one such example. Cobrapost finds she did not fulfil the required qualification criterion to have been posted as Chair.
Sonia taught at the Department of Buddhist Studies, Jammu University, for three years on ad hoc basis and on a fix remuneration of Rs 25000 per month. According to GOI rules, the teaching experience on fixed and ad hoc basis is not considered as required experience for such appointments. However, the Ministry of External Affairs (MEA), which runs ICCR, defends her selection for the Chair in its reply to an RTI application of Dr Ashok Kumar on August 27, 2015: "The selection of Dr Jasrotia as a Chair and therefore her posting at the University was done following due procedures and in accordance to the eligibility criteria mentioned in the advertisement dated March 2012."
If nepotism holds sway in foreign postings, can the recruitment of its various cadres remain transparent? Cobrapost finds the array of anomalies has been simply mind-boggling that defy logic. Such gross malpractices first came to light in 2005 when ICCR staff members staged protests following the appointment of 11 candidates (3 Programme Officers and 8 Assistant Programme Officers) on fake certificates, false credentials and lower qualifications than required. However, the ICCR top brass was quick to promote 46 employees, many out of turn, on October 17, 2006, vide order no. 576. The message to the disgruntled employees was clear: We have rewarded you, too. Now shut up!
Naturally, the protests petered out. Although a subsequent audit report found four appointees lacking required qualifications, the authorities looked the other way. Later when the CBI began a probe into alleged financial irregularities in the ICCR, running into crores of rupees, it touched upon the recruitment issue too. But the malaise is so deep that the investigation agency faced many roadblocks as internal files went missing.
What is most glaring and shocking is that these scandalous practices remain unchecked, although the Ministry of External Affairs treats ICCR as an important arm to promote its diplomatic aims. It is nobody's guess if the face of India's cultural diplomacy is bright enough to achieve those aims.
Cobrapost requested an interview with current President Lokesh Chandra many times but to no avail.