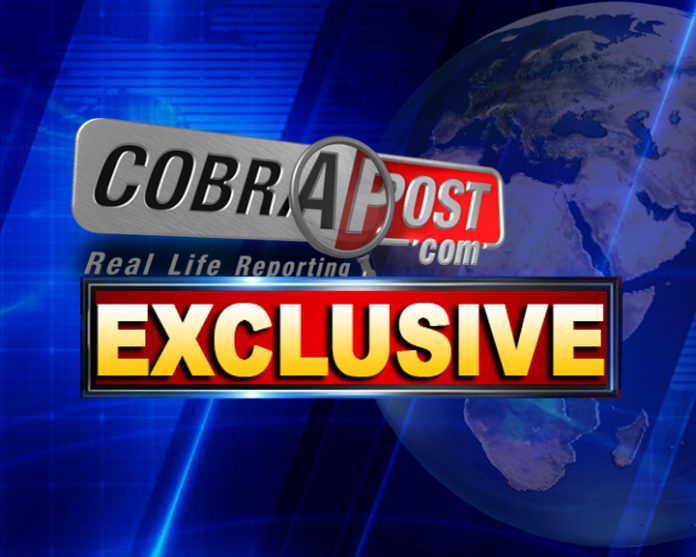 Cobrapost Exposes Foreign Wholesale Cash and Carry Trading Companies Indulging in Malpractices for Promoting Retail Shopping
In a lengthy investigation, Cobrapost exposes all three major wholesale cash and carry trading companies in India namely Wal-Mart Best Price, Metro Cash & Carry and Carrefour, rampantly promoting retail shopping at their stores, in gross violation of the wholesale FDI license norms issued by the government of India. Carrefour has since decided to shut its Indian operations and close its wholesale stores in India.
These foreign companies are not allowed to retail or sell their wares directly to the last consumer. However, Cobrapost found them doing exactly that. Not only are these stores unabashedly flouting the government regulations on FDI in wholesale, they are violating their own terms and conditions that they have established for doing business. The case studies in the investigation reveal the clear intent of the store officials to allow individuals to shop for their personal consumption in order to increase their bottomline.
The three cash and carry companies have interpreted the FDI rules governing wholesale and stipulated their own terms and conditions of doing business. The business of cash and carry is about bulk buying only by registered customers, which includes hotels, hospitals and kirana stores.
In November 2011, the government announced retail reforms for both multi-brand stores and single-brand stores, which paved the way for retail innovation and competition with multi-brand retailers such as Wal-Mart, Carrefour and Tesco, as well single brand majors such as IKEA, Nike, and Apple. However, the retail reforms were put on hold following intense criticism from the Opposition.
In January 2012, India approved reforms for single-brand stores welcoming foreign investment in the retail market with 100% ownership, but imposed the requirement that the single brand retailer source 30 per cent of its goods from India. The hold on retail reforms for multi-brand stores continues.
The government allowed 100 per cent FDI in wholesale trading under the condition that these companies would not do any further retailing, thus restricting their operations to B2B — or business-to-business — commerce only.
The government's definition of cash and carry is self-explanatory when it says:
"Cash and carry wholesale trading would mean sale of goods/merchandise to retailers, industrial, commercial, institutional or other professional business users or to other wholesalers and related subordinated service providers. Wholesale trading would, accordingly, imply sales for the purpose of trade, business and profession, as opposed to sales for the purpose of personal consumption, and B2B e-Commerce. The yardstick to determine whether the sale is wholesale or not would be the type of customer to whom the sale is made and not the size and volume of sales."
Following are some of the terms of engagement established by Walmart Best Price, a US chain of large discount departmental and warehouse store:
 Access to BPMW (Best Price Modern Wholesale) is restricted only to the authorized members on presentation/production of the membership card. At any given time the maximum permissible entry to the BPMW shall be restricted to three persons per membership. (one primary + two add-on)
 Any individual below 14 years of age will not be allowed to enter the BPMW store
 It is the member's duty to ensure proper usage of membership card and to further ensure that persons authorized in its behalf can only do the purchasing from BPMW. Specifically the obligation that the goods purchased by them are not for personal consumption and only for business purpose of resale, commercial, business, institutional and/or industrial use only. Any deviation from the aforesaid will entitle BPMW to cancel the membership.
Wal-Mart has 11,000 stores under 71 banners in 27 countries and e-commerce websites in 10 countries, employing 2.2 million people with fiscal year 2014 sales of approximately $473 billion.
Similarly, the German Metro Cash & Carry, which has outlets in 29 countries with over 700 self-service wholesale stores and 120,000 employees, has established the following terms of engagement:
 The retailers who become business members of these wholesale companies have to submit an undertaking stating that they would not buy goods from these wholesale stores for their self-consumption. They shall sell the goods further to the last consumer.
 Every business member is issued a single card to conduct business with these companies. This card can be issued on a valid business license with VAT and Service Tax numbers.
 Two add-on cards are also issued to help the business owner which can be used only in case of his inability to do shopping. However, no other person can be allowed to shop along with the cardholders.
 Families or children are not allowed to enter the stores.
Interviews with the individual customers shopping in these stores with their families provide direct evidence that this malpractice is rampant across most of these Cash & Carry stores. When K. Ashish asked them about their purchases, this is what some of them said:
Consumer 1: Apnay ghar kay liye ki hai (It's for my house)
Consumer 2: Nahi, hum toh ghar kay liye letey hain do mahiney ka ek saath (No, we buy for our home, for two months at a time)
Consumer 3: Yeh bechangay nahi, yeh ghar kay liye lekay ja rahen hain hum apnay (We won't sell this, we're taking it for our home)
Consumer 4: Card… haan yahan par uskay merey friend ki dukaan hai, usi kay upar mera card bana hua hai… add-on card hai mera (Card… yes, my friend's shop is here on whose name I have an add-on card)
Businessman who has a retail shop is an unhappy customer: Yeh wholesale kay chakkar mey nahi, yeh retail kaychakkar mey hain. Yeh 90 per cent retail karten hain. Dukaandar ka wohi rate hai…koi wholesale nahi hai… jo maal sahi rate pey ata hai woh toh customer ko jaata he nahi hai… uski commission kha kay side sey nikaal deytey hain (These people are no into wholesale… they are into retail… They do 90 per cent retail… Shopkeepers have the same rate… there is no wholesale (here)… the goods that come on reasonable rates don't reach the customer… they keep the commission and sell the goods on the side.
After these companies were given licenses for wholesale trading in 2006, Wal-Mart India has 20, Metro Cash & Carry has 16 and the French retail giant Carrefour has five stores running across eight states in India. The investigation saw the officials of these companies allowing retail customers to shop at their stores across Delhi, Uttar Pradesh, Punjab, Maharashtra, Rajasthan and Madhya Pradesh.
Carrefour, the world's number two reailer which has been in India since 2010, has decided to shut its wholesale stores in India.
In his interviews with officials manning the stores of these companies, Cobrapost Associate Editor K. Ashish told them that he would bring a busload of his member shoppers, residents of a certain housing society in their area, to shop at their stores a couple of times every month. While this would boost their sales, it would help him pocket a neat profit in the form of a cut either from his members or from the company itself.
The idea was an instant hit with almost all officials, as they began to offer help in various ways to facilitate this shopping carnival.
These officials were willing to help Ashish and his horde of shoppers in the following ways:
 They would allow three persons on each business card, one main and two add-on, to shop at their stores. In other words, in all nine shoppers are welcome.
 Some said this way they would allow all shoppers, whatever their numbers, entry into their stores.
 They would not ask them what kind of shopping they are doing, whether for domestic consumption or for further retailing.
 At some places, it was claimed they would allow entry to even 100 shoppers on one single business card.
 They would give special treatment to the shoppers brought in by the reporter.
 Some even sought prior information of the shoppers' visit so that they could put in place everything, including separate staff for helping them with shopping and billing.
 Some officials agreed to allow the entire busload of shoppers that Ashish proposed to bring to their stores but would do so after they have sought approval of higher management.
 Some officials claimed that personal shopping is a routine phenomenon as people staying in the neighbourhood just walk in to shop.
For instance, one such official is Vaibhav Ashtekar, sales manager at the Best Price (Wal-Mart) store at Aurangabad, Maharashtra, who suggests an easy way: "Pachas logon ko ek saath nahi le sakte uske liye kya karna padega dekho ye off the way main bol raha hoon aapko ki aapka card leke aap 4–5 logon ko andar leke jaiye aise 15 log andar chale gaye fir exit gate se aapka admi card leke bahar aa jayega aur baaki 15–20 logon ko leke aa jayega andar (We cannot let all 50 people in. You see, I am telling you something off the way. You can take four-five people on each card. This way 15 people will get in. After that your man will take back the card from the exit gate and bring in the rest of the 15-20 people)." This is how all domestic consumers could be allowed in to shop.
Ashish visited 12 stores of Best Price (Wal-Mart), seven stores of Metro Cash & Carry and for Carrefour stores in Meerut and Agra in Uttar Pradesh; Amritsar, Jalandhar, Ludhiana, Bhatinda and Zirakpur in Punjab; Bhopal and Indore in Madhya Pradesh; Mumbai, Amravati and Aurangabad in Maharashtra; Kota and Jaipur in Rajasthan; and Delhi.
Almost 80 per cent customers Cobrapost came across in these stores were domestic consumers, instead of wholesale consumers.
According to the rules, only "institutions having certificate of incorporation or registration as public trust" can buy goods from these stores. Here again, while such institutions can buy wholesale, they can do so for self-use only; they cannot sell it further for profit-making.
All such rules have been framed to protect the interests of retailers. An unintended result of FDI in wholesale trading is that goods are available to retailers at almost 10-15 per cent less than the prices in traditional wholesale markets, for instance, grain and fruits mandis. However, given the way these companies are running wholesale business may be undercutting the retailers' business, which needs to be investigated by government authorities.
Although there were some naysayers, who would go by the rule book, the revelations of the Cobrapost investigation make it clear that all these companies are using unfair trade practices to increase business volume and thus their bottom lines.
Given below are company-wise case studies of personnel who have made all these revelations in the course of investigation.
Best Price Modern Wholesale (Wal-Mart)
After the government of India opened the door of FDI in various sectors of economy, including wholesale trading, in February 2006, Wal-Mart India began to set shop in the country in joint venture with Bharti Enterprises. A few years down the line, Bharti sold its shareholding to Wal-Mart, making it a fully owned subsidiary of its American parent Wal-Mart Stores Inc. in October 2013. With presence in 27 countries and an annual turnover of US$ 476.3 billion, Wal-Mart Stores Inc. has tripped Dutch Shell to become first among the Fourtune Global 500 companies.
In India, from one store in Amritsar, Wal-Mart has now 20 Best Price wholesale cash and carry stores in eight states. With an investment of about Rs. 1,328 crore, the behemoth plans to take the number of its store to 50 by 2015. There are about 5,000 goods available in a single Wal-Mart store in India. Out of the 12 Best Price Wal-Mart stores Ashish visited, the following stores were caught on camera to be acting on the wrong side of the law.
Tarun Mallick, Business Support; Vikas Sharma, Membership Team Leader, Best Price (Wal-Mart), Zirakpur, Punjab
The Cobrapost reporter visits this Zirakpur-based Wal-Mart wholesale store to know if `his proposition is entertained by its functionaries. He is not disappointed, as at the outset Tarun Mallick informs him how easy it is to get a business membership from his company, You must have a business license, with VAT number and TIN. If a membership card holder shops for his personal need, it is none of his concern: "Personal shopping koi nahi kar raha hai ye sab ka card bana hua hai … ab wo ghar ke liye liye wo ya bahar ke liye liye humare ko usase koi lena dena nahi hai kal ki date mein raid padti hai har license teen number de rakha hai aur wo shopping card ke liye karke jaa raha hai aate daal chawal khareed raha hai to government usko pakdega humare ko nahi pakdega … humare ko sirf government ne authorize kiya hai ki bhai aap license lo member banao valid license hona chahiye license ke alawa kaun banda kya khareed ke lekar jaa raha hai kya kar raha hai kisliye khareed raha isase humara koi … nahi (Nobody is doing personal shopping. Everyone has been issued a card. Now, if someone uses it to shop for home or for further selling, it is none of our business. Suppose, if there is a raid tomorrow … three numbers are allotted for each license … if he is using shopping card to buy flour, rice and dal, then the government authorities will book that fellow. They will not book us. The government has authorized us to enroll members upon a valid license. Beyond that what a fellow is doing is none of our concern)."
According to Mallick there is no limit to the amount of purchase you make and then sell it further. He will provide every help at the store level: "Humare ko matlab nahi aap license de ke humein aaye aap jitni marzi hai shpping karo din mein paanch lakh ya dus lakh ka khareed lo humare ko koi dikkat nahi hai din bhar aap saman khareedte rahi humare ko koi dikkat nahi (This is none of our concern. You came to us, gave your license. Now you buy goods worth five lakh, 10 lakh, we have no problem. Even if you keep on buying the whole day, we have no problem)." Mallick does not have any problem with the reporter bringing a horde of 100 buyres but he would not allow more than two buyers inside the store at a time.
He would not mind, either, if the buyer runs a beauty parlour and shops for rice and lentils at his store: "Main toh wahi bol raha hoon aapko … ki aap jab business hai maan lo trading kar rahe hain aate daal chawal ka lekin le ke ja rahe hain aap pampers, electronic saman Maccain ka wo aloo tikki toh wo kahan ja rah hai uske liye sawal main nahi kar sakta hoon aapse. Uske liye humare ko sawal jawab karne ke liye company nahi rakha. Uske liye hi government ka alag alag department hai sales tax hai excise hai income hai. Sab baithe huye hain. TIN number pe wo tracking hoti hai online (This is what I am telling you … when you have a business … suppose you are doing trading in flour, lentils and rice but you are buying pampers, electronic goods, that aloo tikki of McCain. Where it is all going? I can't ask you such questions. The company has not hired me to ask you such questions. For that, the government has a department. There is this Sales Tax Department, there is Excise Department, then there is Income Tax Department. There is online tracking through your TIN)."
He promises help in these words: "Humare ko koi dikkat nahi hai aap humare ko license de diye humne aapko membership bana diye aapko government ne license diya uske according aap humare ko diya humne aapko member bana diya … aap uske base par din bhar saman kahreedate raho bahar mein apna bechte jaao humare ko koi bhi dikkat nahi na aapko rokega na aapko tokega yahan tak ki hum aapko help bhi karenge saman nikalne mein aapko jitni bhi facility hoga store level pe saare facility denge (We have no problem. You gave us your license number, we gave you membership. We make you member according to the license the government gives you. Now, on that base[is], you can buy as much as you can and sell it to others. We have no problem at all. Nobody will stop you or ask you. Even we will help you sell the goods, will provide you all the facility at the store level)."
However, his colleague Vikas Sharma has no qualms in allowing entry to as many shoppers as the reporter can manage. Says Sharma: "Aap do bande la sakte hain lao usko shopping kara ke le jao … fir aa jaao fir kara do mujhe wahi toh bol rahe hain din bhar karate raho humare ko dikkat nahi hai (You can bring in two persons to let them shop here … then bring in two more to shop the whole day. This is what I am telling you to do. We have no problem)."
Suggests Vikas: "Blocks mein le aiye (Bring them in blocks)." Mallick advises to do it in blocks of 10 each.
Vikas gets into a proactive mode to seek the approval of his senior over phone for this big, wholesale deal. "Wo koi dikkat nahi hai Sir maine apne top boss se baat kar li hai (That is not a problem, Sir. I have spoken to my top boss)." His boss has approved the deal. Vikas suggests to bring the horde of buyers in the early hours to facilitate the business as there will be fewer customers to manage.
Satpal Khurana, Sales Manager, Best Price (Wal-Mart), Agra, Uttar Pradesh
Prompt to make personal shopping easier for the droves of people the reporter would bring to this Wal-Mart store, Satpat Khurana explains how he would make it happen: "Usmein Sir hum ye kar sakte hain ki Sir ek card pe kum se kum aath card ek form pe aath card bante hain … aath card ban jayenge shuru mein teen banegne chaar aur ban jayenge saal mein toh ye uspe kar sakte hain but ye hai ki do–teen hi family hai toh matlab ye hai ki jaise dus–pandrah log aa gaye ab unhone alag alag kiya aur apna apna alag bill rakh ke le gaye (We can we can issue you eight cards (add on) on your card. Initially, we will issue two-three cards and then in one year four more. But the thing is if there are only two-three families, then 10-15 people can come. They will buy separately and get their bills accordingly)."
Although only two add-on cards can be issued to a person on his business license for wholesale buying, Khurana has a way out to circumvent the rule: "Haan dekhiye, yahan teen sector hain jo main sector dkhta hoon usmein saat card ban sakte hain isliye main aapke saat card legal rate mein bana sakta hoon jo primary card holder hoga usiki authorization agar aap primary card holder hain toh aapka mujhe authorization chahiye ussi mein card bana doonga (Yes, you see there are three sectors here. In the sector I am working with, one can get seven cards. That is why I can get you issued seven cards at legal rate. It is done upon the authorization of the primary card holder. If you are a primary card holder, then I will need your authorization and I will issue the cards)."
Khurana would allow individual members of the housing society to shop at his store with separate billing. He informs how it is a routine practice at his store: "Karte hi hain sab yahan pe log karte hi hain (People usually do it here)." Furthermore, he explains how members of societies shop: "Kuch toh kya hai society ke log hain shopping karte hain wo kya karte hain lakh do lakh ka saman le lete hain aur bill le liya fir wo society ko diya kyonki inhone yahan se bill liya apni society pe aur apni society se doosre ko de rahe hain no profit no loss pe unhone apna bill kaat ke diya taki ana aur jana dono account mein mention ho sake aur dono ka bill wo rakhte hain jo humse liya wo aur jo aage becha wo (When the people of societies do shopping here for Rs. 1 lakh or Rs. 2 lakh, they receive a bill from us and give it to the society concerned. The society sells the stuff for no profit no loss and issues the bill so that they could mention both receivable and payable in their accounts. They keep both the bills, the one against which they buy from us and the other against which they sell)."
Now, Khurana spills more beans on how all and sundry walk in to shop at this Wal-Mart store: "Dekhiye jo aas-paas log hain na wo yahan se zaroor karte hain kyonki fayda unko kahin na kahin hai 10 se 15 per cent margin hai jo chhote dukandar hain wo bhi le jaate hain jo ghar mein saman use karte hain wo bhi le jate hain bhai jinka na tel lagna hai na bhada lagna hai walk karne aaye evening mein apna le gaye che saat ghar wale mil ke aaye apna le gaye (You see. People who stay in our neighbourhood come here to shop. They benefit as there is a margin of 10-15 per cent. There are small shopkeepers who also buy. Then there are people who buy goods they use at home. They don't have to spend on fuel or transport. In the evening, some family of six–seven people will walk in together and take away goods they buy)." Things become easier when your next door gram pradhan is ready to help you get a business card. As Khurana says when the reporter asks how they all get a card to shop: "Card toh dekhiye kai cheez pe banta hai, gram pradhan ke through bhi banta hai … parchi pe bhi ban jata hai (You see you can get a business card issued on many things. Even you can get through your gram pradhan … it can be issued on … slip)." It is really so simple to get business card made.
Sanjeev Sethi, Sales Manager, Best Price (Wal-Mart), Jalandhar
Top men at this Wal-Mart store in Jalandhar are busy in some inventory-related meeting. When the Cobrapost reporter tells Sales Manager Sanjeev Sethi that he wants to bring members of his housing society to shop at his store, Sethi says they would allow nine shoppers on three cards: "Teen card dete hain na Sir toh teen card pe hum nau bande aapko allow karenge (You are issued three cards, Sir. On three cards we will allow nine people)." But as the reporter seeks to bring along no less than 100 shoppers who would like to shop two three times a month, Sethi seeks some time to thrash it out with his superiors and offers some help: "Aap ek small bus le ke aao first time. We will see ki aage kya hota hai kaisa rehta hai fir hum aapko allow kar denge aap 25–30 bande leke aiyega (Bring a small bus the first time. We will see how it goes and then we will allow you 25–30 people)."
There will be no problem allowing them entry to the store provided Sethi informs him beforehand: "Entry main maine aapko number de diya hai aap aane se pehle jaise aapko kal aana hai toh aap mujhe aaj phone kar lena toh do-teen din pehle indicate kar dena kaun aayenge teen bande (Entry … I have given you my number. Tell me beforehand. Suppose you want to come tomorrow, then tell me today. Intimate me two-three days before who are those three people who will be coming)."
The reporter asks him if he can shop against a dummy company so that there is some relief in tax on billing. Sethi does not have any problem with this either and ready to issue a shopping card: "Wo aap uska ek license leke ayenge hum uska card bana denge … license saath mein leke aana Sir hum license holder ko hi card dete hain … hum aapko bata denge ki yahan license mil sakta hai aap license le lena card bhi banwa lena (You will have to bring the license of that company. We will issue a card. Sir, bring along the license. We issue cards to only license holders … we also tell you from where you can procure a license. You can get a license and card also)."
This confession is self-explanatory in its unmistakable connotation, yet we have this red flag raised from the manager when he exclaims: "Hum legal way se karenge jo bhi karenge. Illegal way humare paas Wal-Mart mein koi nahi hai. Aap make sure ki 25-30 bande se zyada nahi leke aana first time. We will see billing. Theek hai. After that will decide what kind of … we can give you (Whatever we will do will do it in a legal way. We have no illegal way at the Wal-Mart. You make it sure that you don't bring more than 25-30 shoppers the first time. We will see billing. Ok. After that we will decide what kind of … we can give you)."
Anant, Floor Manager, Best Price (Wal-Mart), Bhopal, Madhya Pradesh
In the course of the investigation, Ashish visited the Wal-Mart wholesale store in Bhopal. Here he met Floor Manager Anant who readily agreed to allow entry to all 100 buyers that Ashish proposed to bring in to shop at his store. Offering Ashish membership of his wholesale store, Anant seeks to know the frequency of the visits that his members would like to make to his store. Maximum three visits, the reporter informs him. "Toh theek hai hum kar sakte hain koi issue nahi hai (All right. We can allow that. There is no issue)," Anant says. When the reporter informs him if he could bring in a busload of 100 people to his store for personal shopping, Anant has no problem with that either. "Theek hai (All right)," he says nonchalantly. They all will do shopping for their personal and home needs, the reporter tells Anant. "See humko usase matlab nahi hai ki wo kya kar rahe hain kya ke liye shopping kar rahe hain … hum toh uss card ke upar billing process kar rahe hain (See, we have nothing to do with what they are doing, for what purpose they are shopping … we will process the billing on that card)," says Anant. The only condition Anant puts forth is that the reporter should bring in his buyers on weekdays: "Weekend ko chhorkar agar aap karenge toh zyada behtar hai (It will be better if you do it on days other than weekend)."
Before the reporter arrives at his store with his horde of buyers, Anant needs to be informed so that he can have approval for this special case. "Humko ye hai ki special case mein jab bhi aap ana chahenge toh wo approval lena padega wo main le loonga (I require to seek approval in such special cases and I will get one)," assures Anant. After approval is obtained, we can start it at any day, as he says: "Stock rakha hua hai … kabhi bhi lo (We have the stock ready … you can buy any day)."
Assuring that he will facilitate the entry of all 100 buyers, Anant has this to say: "Jab bhi aapka plan ho jab sab ho jaye sari details main yaha se le loonga main khud bhi uske liye jo bhi mere ko formalities karni hoti hai approval ki wo main kar loonga aap aane se pehle mere ko bata dena ki mera falani date ka plan hai … Timing aap share kar denge (Whenever you make a plan … when everything is complete, I will get all the details from here. I too will complete all the formalities with regard to approval … you just inform that you plan to come on such and such date … You will share the timing with me)." It is important to keep him informed of the day and timing the buyers will troop in because, as he says, "Uss hisab se mere ko manpower bhi yahan par manage karna padega taki dikkat na ho agar koi stock nahi hai doosra billing ka bhi dekhna padega (Accordingly, I will have to manage manpower here, so that there is no problem in case of lack of stock. Second, I will have to see the processing of billing as well)."
And then we can come to shop at this Wal-Mart store as many times as we want. "Aap dus baar aiye tees baar aiye humko dikkat nahi hai humko toh maal bechna hai (You may come 10 times or 30 times a month. We have no problem. We are here to sell goods)."
Shopping at a wholesale store can never get so hassle free.
Nitin, Team Leader, Best Price (Wal-Mart), Ludhiana
Obtaining membership is a prerequisite at this store, according to Team Leader Nitin, as elsewhere. After taking care of the basic requirement, he will send a proposal to the higher management to allow 30-40 buyers to do personal shopping. "I will facilitate you all the things koi issue nahi hai but as a first of all the thing is aapko card banwana zaroori hai (I will facilitate you in all the things. There is no issue, but as a first, of all the thing, is you will have to obtain the card)," Nitin assures of all help with one condition. After the card is issued, he tells the reporter, "Then aapka jo proposal hai then we will humari jo team hai uska jo manager hai aapse aa ke mil lega jahan bhi aap bolenge aapke office mein aa jayega aap jahan convenient lage bula lijiye wahan ake aapse mil lega … aapki business requirement samajh lega waise maine samajh liya hai jo bhi aap chahte hai uss hisab se we will forward a mail to the higher management (Then your proposal … we will … the manager of our team will come to meet you in your office or wherever you think is convenient you can ask him he will come to understand your business requirement, although I have understood what you want. We will forward a mail to the higher management accordingly)." Everything follows after that.
Although rules allow only one person to shop at a time on each card, including one main and two add-on, Nitin would not mind allowing nine shoppers, three on each card: "Toh aap tino member aa rahe hain toh tino member ayenge toh nau member ho gaye multiply by three … ya che … ek card pe main teen bande allow karoonga … teeno bande aap aoge teen aap ho gaye che bande aapke saath aa sakte hain (You are three members. All three members will come, which means total nine members … multiply by three … or six. I will allow three persons on one card. You all three will come and six more can come along with you)."
Navjyot, Team Leader; Bansi, Assistant Manager, Best Price (Wal-Mart), Bhatinda
The Team Leader at this Wal-Mart store in Bhatinda will follow the rule book, but would not mind allowing 10 people on three cards. Says Navjyot: "Waise nau aate hain aur 10 le ayenge koi baat nahi (Although nine are allowed, you many bring in ten)." They all can do personal shopping with one condition: Bills will made in the name of the company against which cards are issued. It is always better to rope in a senior, so Navjyot introduces the reporter to Assistant Manager Bansi, who is equally eager to help except that like his junior, he too won't like the reporter to bring in 100 members for shopping in one go but in lots of six at a time.
Bansi explains how we can shop at his store: "Sir aap dekho aap dekho Sir abhi kya hota hai na aapka card hai business bhi hum aapke business aapke business ke naam se hi karenge aap bahar kaise bhi purchase karte hain consumption karte hain wo aapki headache hai haan aap jo bole ki ek time nau nau nau kar sakte hain Sir har time wahi teen bande aana zaroori hai maan lo aap aapne do aur card banaye dono bandon ke toh teen ho gaye ab teeno humesha wahin khare rahenge aapke teen ke saath che bande aur ja sakte hain ek time par aisa hoga har time aap teeno ko ana padega chahe aap ek time allow karke shopping karke bahar chale jayein fir aayein aisa ho jayega (Sir you see what happens is that you have your card, we will do business with your business. Outside, how you purchase or go for consumption is your headache. Yes, as you asked, nine persons can come at a time. But every time all three card holders have to accompany them. You have one card and then there are two add-on cards. With these three card holders, six more can go in at one time. Every time, you all three will have to come along and if you want we can allow them to shop at one time and you can go out after that and then come again. We can do it this way)."
So, we can bring in 100 buyers to shop this way, asks the reporter. "Lekin one time par hundred bande in nahi ho sakte (But all 100 people cannot get in at one time)," suggests Bansi. But we can go in nine persons at a time, asks the reporter, appreciating his point.
"Haan wo aapki headache hai (Yes, but [how you do] it is your headache)," says Bansi, thus leaving it for us to manage it. He has no problem either if we do it the whole day. He gives this advisory not because he wants to follow the rule book but because it would cause logistical problem if all 100 buyers are allowed in one go.
Vaibhav Ashtekar, Sales Manager, Best Price (Wal-Mart), Aurangabad, Maharashtra
Allowing entry to as many as 50 personal shoppers is not a problem with Vaibhav Ashtekar. Says the sales manager at this Wal-Mart wholesale store in Aurangabad: "Entry mein theek hai manage kar lenge lekin baaki cheezon mein ho nahi sakta na kyonki 2 per cent jaise Bandhan deta hain na Metro (We will manage their entry but we cannot help you with other things like the way Metro gives you two per cent commission under its Bandhan scheme)."
Advising the reporter to get two add-on cards issued so that three people can shop with each card holder. "But then I will have a bus load of shoppers. What you are offering is not new and, in fact, almost every wholesale company routinely allows this. Won't you let in 50 shoppers in batches of 20-25?" asks the reporter. Vaibhav has a way out: "Pachas logon ko ek saath nahi le sakte uske liye kya karna padega dekho ye off the way main bol raha hoon aapko ki aapka card leke aap 4–5 logong ko andar leke jaiye aise 15 log andar chale gaye fir exit gate se aapka admi card leke bahar aa jayega aur baaki 15-20 logon ko leke aa jayega andar (We cannot let all 50 people in. You see, I am telling you something off the way. You can take 4-5 people on each card. This way 15 people will get in. After that your man will take back the card from the exit gate and bring in the rest of the 15-20 people)." Thus making things so simple, he assures a hassle-free shopping for all the 50 people that the reporter intends to bring in.
Harish, Manager (Sales); Pradosh, Team Leader, Best Price (Wal-Mart), Amravati
The cobrapost reporter tells Manager Hairsh at this Wal-Mart wholesale store that he intends to bring about 70 people for personal shopping on the three cards issued to his firm. Harish would not say no to the reporter, and he will not do it officially. So, how he is going to help all his shoppers buy goods at his store at wholesale price is explained in these words: "Officially, main aapko allow nahi kar sakta theek hai but agar main gate ke uss paar khara hoon toh ek simple logic hai aapke jo bhi three card hain three aapke person ayenge saath mein ek card par do logon ko allowed hai theek hai ab wo three log exit karein entry karein exit karein doosre three ko lekar aayein 70 log that means lagabhag lagbhag 20 family toh usko entry aur exit karna hai aapki billing aram se karwa sakte hain (Officially, I cannot allow that, Ok. But if you are standing there opposite the gates, there is one simple logic, you have three cards … three of your people will come with them. Two people are allowed on one card. Your three people will now make their entry and then exit. They then can bring in three more shoppers. You have about 70 people, which means about 20 families. You have to make their entry and exit this way. Your billing will be taken care of comfortably)." The only condition is that the shoppers should be from Amaravati only.
Then there are ceratin loopholes in the system which can be exploited. Harish says: "Main aapko officially nahi hai allow … officially it is not allowed but koi dhyan bhi nahi deta itna security bhi rehta hai rush hours mien itne log nahi pehchan mein aate hain kaun hai kya ho raha hai teen teen se aap chalu karaiye dheere dheere jaise uska koi rasta nikalta hai hal nikalta hia abhi hum log ye bhi kar rahe hain ki jo humare … members hain jo humare business …. ke members aate hain hum log dekh rahe hain ki hum unko 7–8 add on cards tak provide karwayein (I [tell] you officially it is not allowed but nobody pays attention, then there is tight security and in rush hours you can't tell who the people are, what is happening around. You begin with three persons at a time. Then we will see if we can find some way out. By the way we are also trying to provide seven–eight add on cards to our business members who come here)." Adding that they will facilitate the same using official way as per rules laid down by the government, he says: "Proposal daal ke rakha hai (A proposal has been forwarded)."
Dilip Karel, Assistant Manager; Yatish Khandelwal, Team Leader, Best Price (Wal-Mart), Bhopal
Both team members at this Wal-Mart wholesale store in Bhopal are quite forthcoming when the Cobrapost reporter tells them how he intends to bring his group of personal shoppers to their store. When the reporter asks whether or not there would be any problem if he brings along 100 shoppers, Assistant Manager Dilip Karel first nods to suggest there will be no hassles but then goes on to say: "Haan entry ke liye rahega uska approval lena rahega (Yes, for allowing them all entry we will have to seek approval)." Complements his colleague Yatish: "Approval lenge … after that … aap saath mein rahenge (We will take approval … after that … you will have to accompany them)."
Both officials ask the reporter to fulfill the membership formalities first and then they would seek the approval for allowing 70-100 shoppers. And the approval will, as Dilip says, "Kal parson tak clear ho jayega (It will be cleared in a day or two)." Then, we could bring our shoppers, as Yatish says: "Bilkul aap uske baad la sakte hain aap apka mobile number mere ko forward kar dijiye jaise aapko membership hum aapka membership number aapki poori detail saari apne head office mein dete hain toh humare Market Manager hain unse hum log approval le lenge ye humara concept hai ye hum log karwana chah rahe hain toh jaise ho ke aati hai hum aapko update kar denge aap apne members ko yahan pe frequently jis din bhi aapki visit plan hoti hai aap humein jab aapke member ki visit plan hogi usase ek din pehle ya 5-6 ghante pehle convey kar dein kyonki hum log yahan pe sara sab kuch set up kar ke already rakhein (Yes, you can bring them. You may forward me your mobile number. We will send your membership number and all details to our head office seeking the approval from our marketing manager, telling him this is our concept and this is what we want to do. As soon as we get a go ahead, we will update you. Inform us about a day before or at least 5-6 hours beforehand that your members have planned the visit, so that we set everything up, already)." This is all to facilitate smooth entry and shopping.
His colleague Dilip too suggests to keep the visit on weekdays: "Basically weekdays mein rakho aap ek din pehle intimation humein de do ki yaar kal ka plan hai so we can manage (Basically, you keep it on weekdays. Give us intimation a day before that you plan to visit tomorrow, so [that] we can manage)."
Chi Uyang, Operations Manager; Praveen Sharma, Assistant Manager, Best Price (Wal-Mart), Meerut
While willing to welcome as many as individual buyers as the Cobrapost reporter likes to bring in to his store in Meerut, Chi Uyang would not allow them all in one go. When the reporter asks him if he can bring 10 members of his society for shopping, Uyang tells him to bring them one by one. "Nahi 10 aadmi nahi ho sakte lekin baari baari mein aa sakta hai but not altogether (No. Ten people cannot be allowed in. They can come in one by one but not altogether)," he says.
Putting it bluntly, the reporter asks if there would be any problem with this illegal shopping. Interestingly, Uyang has no problem: "Sir aapko purchase par mujhe koi rok-tok nahi Sir give me your card on your business license aap uss card par kya purchase karte hain … (Sir, I have no problem whatever you purchase. Sir, give me your card on your business license. What you purchase on that card … there is no restriction)." But there is a condition on individual shopping. "Aapke saath mein do teen aadmi aa sakte hain (Two-three people can come along with you)." He further reassures: "Sir, ismein main kuch nahi bol sakta hoon card aapko diya gaya on your business license abhi aap uss card ko aap kaise use karte hain wo aapke hisab se hai. Hum chahte hain ki aap business ke liye use karein, lekin some personal requirement mein aata hai toh aap kar sakte hain (Sir, I will not say anything about it. You have been given the card on your business license. Now how you use this card is up to you. We want you to use it for business shopping, but if there is some personal requirement, you can shop)."
His senior Praveen Sharma is equally eager to suggest when the reporter asks him if he could bring along members of a housing society to shop at his store: "Aap particular ek demand lekar aa jao aap … aap dus logon ki bees logon ki demand do ikatthe wo saman le jaker unko supply kar do (You come with a particular demand … you come with the demand from 10-20 people, buy the goods and supply them)." Instead of 50 people at a time, he advises the reporter to bring two-three people. "Do-teen logon ko. Ye toh aapka decision hai aap apne card par kisko shopping karate ho. Generally, hum ek admi ke saath do-teen logon ko allow karte hain (Bring two-three people. This is your decision who you let shop on your card. Generally, we allow two-three people with one person)," he says.
Metro Cash & Carry India
German company Metro AG was the early bird in wholesale cash and carry business in India. Giving Wal-Mart tough competition, Metro has set up 16 stores and intends to take the numbers to 50 in the next half a decade. Globally, Metro Cash & Carry operates around 700 stores in 30 countries. So far, the company has invested close to 150 million euro (around Rs. 1,000 crore) in India. K. Ashish investigates seven Metro Cash & Carry stores: in Jaipur in Rajasthan; Amritsar, Ludhiana, Jalandhar and Zirakpur in Punjab; Indore in Madhya Pradesh; and Mumbai in Maharashtra.
Sandeep Singh, Department Manager, Metro Cash & Carry India, Jaipur
As the reporter tells Sandeep Singh how he plans to bring a busload of 100 housing society members to shop at his store, Singh is prompt to say: "Humare yahan pe toh chahe 1,000 log shopping karo humein koi dikkat nahi (If you want, a 1,000 people can shop here. We don't have any problem)." Although, in the same breath he says only two persons are allowed on a card.
To be sure if the reporter's 100 guest shoppers could be allowed in, Singh calls up his senior AGM Anil Vyas on phone and gets a go ahead from him. Telling the reporter that he can issue two add-on cards on his card, he explains how he will facilitate it: "Matlab family ka ya jo bhi hai matlab business mein jo involve hai jaise aapne unka banwa diya jaise kabhi aapka aana nahi hua toh do bande saath mein aa gaye wo bhi aise jo bill hoga wo ek hi card se hoga jaise sau log hain toh ussi card pe sau bill ban jayenge (I mean, the card will be made in the names of family members or whoever is involved in the business. If you can't come sometimes, two persons can come and they will be billed on that card. If you have 100 people, they all will be billed on that card)." He will ensure that the reporters imaginary 100 shoppers will be allowed entry in case he is not on duty on that particular day. His senior Anil Vyas will take charge then. Sandeep Singh says: "Ok kar diya abhi aapke samne baat huyi hai waisa kuch ho aap unko call kar lena, then ho jayega koi issue nahi (He has okayed it. I spoke to him as you saw me calling him. In that case, you call him up and it will be taken care of. No issues)."
A client like the Cobrapost reporter is welcome to shop in this store even hundred times a day: "Haan, haan aap din mein chahe 100 bar aao koi dikkat nahi hai (Yes, if you wish you can come 100 times a day. We have no problem)."
Before closing the deal, Ashish seeks to confirm what has been settled between them in unambiguous terms that he will bring a large group of shoppers to this wholesale store. He gets reaffirmation of the deal in these reassuring words from Singh: "Haan, nahi nahi wo clear hai wo isliye maine unse baat ki hai aur fir koi doubt ho aap isme baat kar lena aur jab bhi aapka aisa kuch plan hota hai toh Sir wo already main aa raha tha idhar shopping ke liye jo apni baat huyi thi (No, that is clear. That is why I spoke to him and if you have any doubt you can always talk on phone. Whenever you plan you just tell us you are coming here for shopping as discussed)."
Munish Joshi, CC-SCO, Metro Cash & Carry India, Amritsar, Punjab
The Cobrapost reporter found Munish Joshi to be quite friendly who would allow his busload of members to shop at this wholesale store of Metro Cash & Carry India. Not only that, he is going to depute a staff to receive them and help them shop: "Nahi uske liye card ki koi zaroorat nahi hai aapko jo bhi … person aapka ayega aapke teen cards ban jayenge general secretary ke, aapke firm ke naam se aur paper sab apni team ke jo member hain unke paas rakhe hain koi issue nahi hai aur jab bhi aana ho mere paas aap ek call kar dijiye ki humare itne bande aa rahe hain toh aap yahan pe koi banda arrange kar ke rakho toh aapko ek banda mil jayega for kind help ke liye (Nahi, there is no need of the card for that … whoever those persons are who will come … three cards will be issued in the name of the general secretary, in the name of your firm … and the papers are with your team members. There is no issue. And whenever you want to come, give me a call and tell that these many of your members are coming, so arrange a staff member. You will get a staff member for your kind help)."
The reporter has to give him a call to inform him of the visit: "Apne apne liye fir toh uske liye card aapka ek ban jayega. Uske liye card aapka ek ban jayega usme baad jab bhi aap yahan ana aap mere ko ek baar inform karna ki hum aa rahe hain toh hum aate hai aapko koi bhi aye ek baar call kar le aapki saari family ki entry ho jayegi wo purchase kar lenge ek aapko day card issue ho jayega uss din uss number pe saari wo so poori society ki wo billing ho jayegi (Individually, then for that we will issue a card. After that, whenever you want to come, inform me that you are coming. As soon as you come … whosoever comes, give me a call. All your family (members) will be immediately allowed entry. They will make purchases. You will be issued a day card and on that particular day whatever the whole society buys billing will be done on that card)."
Joshi is also willing to the explore the possibility of billing in somebody else's account using someone else's ID: "Wo ek baar dekhna padega ki possibility hai ki nahi hai kyonki basically hum log karte hain ki aap ek kacha card banwa lijiye aur ek permanent firm ka card banwa lijiye ek wo hota hai na kisi ki ID wagaireh kar lenge usmein hota hai ki ek billing aapki ek number pe ho jaye ek do nuber pe ho jaye aisa hi chahte hain na aap (I will have to see if there is a possibility or not because we basically … get a temporary card and one permanent card. We will manage this on somebody else's ID. This way one billing will be in Number One and the other billing will be in Number Two. This is what you want)."
Joshi is an experienced man in this game as he confesses: "Mere ko bas aapko phone karna hai Sir. Main yahan pe manager hoon aur yahan pe sabhi jageh ki society wagaireh dekhta hoon aap meri ek baar baat karwa denge tab possibility hai sabhi kuch ho jayega (You just have to phone me, Sir. I am a manager here and look after the society etc. You just get them to talk on phone. Then there is possibility. Everything will be taken care of)."
Store AGM; Debabrata Acharya, AGM-DC Operation, Metro Cash & carry India, Ludhiana
Entertaining a horde of 50 guest shoppers is not a problem here. The worry is billing which has to be done on the card issued to the reporter's firms. When the reporter asks an employee at the store if they can adjust bills to some other company's account to save him from tax hassles, he advises against it, and the reason he gives is: "Aapke card mein hoga bill kyonki agar fir aapko 2 per cent milga hi nahi agar deal doosre card pe hoga toh (The bill will be made on your card because if it is on someone else's card, you will not two per cent commission)." He then goes on to suggest us another way to avoid tax liabilities, and even using dummy firms. "Haan wo koi problem nahi hai (Yes, there is no problem as such)," he says of using dummies to add: "Aap do teen card banwa lijiye hum alag alag firms mein aapko ussi ka fir jo card ussi card pe bill ho jayega teeno mein se humein koi problem nahi hai aap jitne do firm mein ho do firn ka card banwa lijiye aap … che card banenge do firm ke toh aapko lage issi firm mein zyada hai toh iss meim kar lijiye … ek banda toh aapka rahega na (You can get cards issued against two separate firms … bill can be made against any of the three cards … we have no problem … if you have two firms, you can get cards made on them … you will have six cards against two firms)."
To take the deal further, the employee introduces the reporter to Debabrata Acharya, AGM-DC Operation. An appreciative Acharya too agrees with his colleague, seeking a proposal from the reporter on his suggestion to bring 50 buyers on a given day to shop. Acharya does not stop here. He goes on to suggest the reporter to take his buyers to different stores of his company on different days. Listen to what Acharya says: "Ye bathiya hai Sir aapka taraf se ek proposal chahiye taki main iska approval le sakoon … ek proposal agar aapki taraf se aa jayega toh main uspe approval le loonga mera suggest ek hi hoga ki aap agar ye poora Ludhiana ko sector-wise divide karke maaniye Monday ka ye area hai Tuesday ka ye area hai aise karke (This is a good idea, Sir. We need a proposal from you so that I am able to take approval for it … If you give us a proposal, then I will get approval for it. I have only one suggestion to make. Divide Ludhiana sector-wise … for example, Manday this area, Tuesday that area. Do it like this)."
Jayprakash J. Gupta, Sr. Consultant; Sanket, Department Manager, Metro Cash & carry India, Bhandup west, Mumbai
Senior consultant Jayprakash J. Gupta at this West Mumbai wholesale store has no problem allowing a dozen buyers a day. "Haan, whole day mein toh aram se aa sakte hain koi issue nahi hai (Yes, they can easily get in the whole day. There is no issue)." Gupta tells the reporter to send him a mail about what he proposes to do. "When can I start bringing the member shoppers?" asks the reporter. "Wo toh kar sakte hain kar sakte hain (You can do that when you want)," says Gupta. "Can I bring in 12 people together?" the reporter asks. Chips in Sanket, a staffer at the store: "Haan haan kar sakte hain whole day mein aram se ek card mein toh yahan pe ho ke gaya wapas aa sakta hai kisi ko aane mein pabandi nahi hai na ki koi (Yes, they can do … the whole day on one card. One by one, they can come and do the shopping. There is no restriction)." Nobody will stop them from doing so. They should come with the card. Advises Sanket: "Card rahega toh koi rokne ka koi sawal hi nahi aapka letter rahega letter ki copy bana kar rakho mail mein letter bheja karo har baar kaam ho jayega usmein (They will carry the card, nobody will stop them. Then there would be your letter. Keep the copy of the letter. Send the letter via e-mail and your job will be done)."
"Can I get 50 buyers to shop in one day in batches of 12 each?" asks the reporter, saying that he will become their member only if they allow him to do it. They both are game for it. Says Gupta: "Wo bhi chalega wo bhi chalega (You can do it both ways)." Complements Sanket: "Haan wo koi issue nahi hai (Yes, that is not an issue)." But they all will be doing personal shopping not business to business shopping, the reporter informs them to make his proposition loud and clear to them. Among their customers, there are some who do personal shopping at their store. "Nahi, personal wale bhi kuch hote hain (No, there are some among them who do personal shopping)," says Gupta in a reassuring manner.
Dipesh Raj Devesher, Duty Manager, Metro Cash & Carry India, Jalandhar, Punjab
When Dipesh Raj Devesher comes to know that the person who is interviewing him wants to bring an entire busload of members of a housing society to shop at this Metro Cash & Carry wholesale store in Jalandhar, he says "Theek hai na wo card ka jo hai registration jab aap karwaoge uske liye humko special approval lena padega kyonki unki jo company ke log hain wo itne saare log aas sakte hain shopping karne ke liye toh aap ek approval de dijiye ki wo jab bhi aate hain toh ye approval de dijiye ki hum unki shopping kara dein (Ok. When you get the registration of the card with us, we will have to seek special approval telling them that so many people may come to shop in your company's name. Give us approval, so whenever they come we can facilitate shopping for them)."
He reiterates the need for approval when the reporter seeks to know if the entry will be allowed then: "Lekin approval ek baar lena padga … head office se approval le lete hain kyonki case banakar bhejna padeag aise asie hai e ana chahte hain kiase karna hai (But we shall have to seek approval once … let us first take approval from the head office. We will have to send them a case telling them this is how they all want to come, tell us how we should go about doing it)."
Praveen A. Rao, AGM-DC Operations, Metro Cash & Carry India, Zirakpur, SAS Nagar, Mohali
Although Praveen Rao has no problem if the Cobrapost reporter brings in 100 shoppers in buses to his store, he seeks time to take approval from his superior. Rao says: "Kar sakte hain Sir not an issue mere ko na ek Monday tak thoda time dikiye ok because this kind of thing pehli baar humko approach aa raha hai ye wala so … discuss with my general manager, then I can come to how … help you out (Certainly can do it Sir, not an issue. Give me some time till Monday ok because somebody has approached us with this kind of thing for the first time, so … discuss with my general manager, then I can come to how … help you out)."
Amit Jain, AGM Services, Metro Cash & Carry India, Indore
Like his Zirakpur counterpart, Amit Jain too has no problem allowing as many individual shoppers as the Cobrapost reporter proposes to bring to his store. However, he too would like to seek approval from his head office. When the reporter tells Jain that other wholesale stores are also allowing to bring shoppers in hordes and seeks to discuss his proposition with a senior official like an AGM, Jain says,"Nahi AGM main hi hoon yahan par decision mere ko hi lena hai policy matter hai toh mujhe head office se refer karna padega … ye policy matter hai toh ye local level pe nahi hoga (I am AGM here and I do decision making. But it is a policy matter so I shall have to refer it to the head office … this is a policy matter, so it will not be decided at the local level)."
Jain is sure to get the approval: "This needs to be approved from Head office aisa koi nahi hai ki shayad ne ho but el baar humko kehte hain na unke dhyan mein dalna zaroori hia ki hum iss tareeke se chah rahe hain toh approval aa jana chaihye main aapka details le leta hoon ye discuss kar leta hoon iske alwa aur kya concern hai aapki wo apan discuss kar lete hain (This needs to be approved from Head office. It is not the case that it will not be accepted. But they tell us to convey it to them that we intend to do this. Approval must come. Let me note down your details and discuss it with you. If you have any concern, let us discuss)."
Carrefour Wholesale Cash & Carry
One of the largest companies globally in retail business, Carrefour has presence in 32 countries. The French major set up its first wholesale cash and carry store in Seelampur in east Delhi in 2010. With an investment of Rs. 450 crore, it runs five stores at present. The Cobrapost reporter visited four of them, one each in Meerut and Agra in Uttar Pradesh, one in Jaipur, Rajasthan, and one in Seelampur and found them all allowing retail consumers to buy goods at wholesale prices.
Kamal Kant, Account Manager, Carrefour Wholesale Cash & Carry, Meerut
Giving an example of a 2 litre bottle of cold drink which a retailer sells with a maximum discount of Rs. 2 or Rs. 3, Kamal Kant promises to offer a 10 per cent discount to customers that the Cobrapost reporter offers to bring to his wholesale store. Seeking license from the reporter, Kant assures of allowing batches of 10 persons each to shop from his wholesale store: "Wo main kar doonga wo personally main aapka … ye card jo … dus bande aa rahe hain main allow kar doonga kissi se bhi shopping kar lo (I will do it personally … this card … if 10 people are coming, I will allow them to shop on any card)."
Conditions apply. As his colleague says: "Billing aapki issi firm par hogi … billing aapke card par hi hogi (Billing will be done on your firm … Billing will be done on your card only)."
Amit Rawat, Key Account Manager, Carrefour Wholesale Cash & Carry, Agra
The account manager at this Agra store of Carefour Wholesale Cash & Carry is prompt in offering the Cobrapost reporter all help to get as many people as he wants to shop at his store. Look at what he says: "… Mere khyal se personal shopping nahi hoti wahan pe hai na. Toh yahan pe hum karwa denge jaise counter bhi yahan pe hai toh jo bhi hai … aap leke aate hain jo bhi societies ko le ke aate hain toh aapke bill pe hi karwa denge multiple billing karwa denge start kara ke denge matlab aise nahin ki kisi ko wait karna pade … ek hi uspe teen–chaar counter pe billing karwa denge (I think personal shopping is not allowed there. We will allow it here … and there are counters here. You bring members of whichever societies you want. We will do multiple billing on your bill … will get it started for you. I mean, nobody will have to wait there … will get the billing done on three-four counters on one card)."
Rawat can accommodate 100 customers in one go and goes on to explain how he would do that: "Main aapko batata hoon uske liye hum log kya karte hain ki aap jaise 100 customer le ke aye ho aap entry karwa dena unki aur jo bhi bill karwana chahega na hum unko ek card wo number de denge jo aap formality karke wo karayenge na registration karayenge wo number hum de denge unko sabko jo bhi karwana chahe wo number leke parchi pe aur apna ya jaise aap bus mein le ke aate hain sabko toh bus mein ek baar sabko commonly sabko ek number note karwa dena apna ki aap wahan pe jana entry main yahan pe karwa doonga aap andar jaoge wo purchase karenge uske baad wo number jo hai na wo yahan pe aake ismein kara denge (Let me tell you how we do it. Suppose, you bring in 100 customers, you can make their entry and whoever wants to get a bill, they can do against the card bearing a number we will issue you after you complete the formality of registration with us. We will give them the number, to help them in billing. Or, when you bring them all in a bus, you can commonly ask them to note down a number, telling them to come here. I will ensure their entry here. After you get and make purchases, you get your bills made here on that number)."
When the reporter asks if there would be any problem in case they did not have a card number, Amit replies with this assurance: "Nahi koi dikkat nahi hogi (No, there will no problem)." The only requirement is you have to produce your business license. Even if you do trading, there is no problem. "Nahi koi dikkat nahi … aap jis bhi business mein hain aap de sakte hain (There is no problem. You can give your license no matter what business you are doing).
There is no problem even if you want to get a card issued in the name of the housing society the members of which the reporter wants to do shopping at the wholesale store for his benefit. "Wo toh jab aapka card ban jayega pehle aapko formality karni padegi yahan se aapko ek application form dilwa deta hoon application form mein kya hota hai ya fir uski zaroorat bhi nahi hai aap keval apna memorandum of understanding wo yahan pe card bana denge aapka (First you will be issued a card. For it, you will have to complete the formality. I will give you an application form. What happens there with this application form … even that is not required. You simply bring the memorandum of understanding, we will issue the card)." Getting a card for shopping is as simple as that with this Carrefour wholesale store. There is no limit to doing personal shopping as Rawat says: "Maximum kitni bhi kar sakte hain (You can do maximum shopping)."
K. Ashish visited this store again some time later and in this meeting too, Amit Rawat showed his willingness to help the reporter get his horde of shoppers shop at his store. Says Rawat: "Koi dikkat nahi hai 50 lao 100 lao aap koi dikkat nahi (There is no problem if you bring in 50 or 100 people)." It is Rawat who tells how setting up an NGO can help as it requires only its registration number to do business with his store: "Toh keval NGO ka wo jo aapka wo hota hai na registration hota hai … wo hi chal jayega (Only the registration of your NGO will be needed)."
True to his claims, the Cobrapost reporter got a business card made in the name of an NGO from Carrefour.
Govind Soni, Floor Manager, Carrefour Wholesale Cash & Carry, Jaipur
Cobrapost reporter proposes to bring 100 members of a housing society to this Jaipur store of Carrefour wholesale for personal shopping. Floor Manager Govind Soni does not blink an eye when he agrees to welcome them all. He will facilitate the process by issuing three cards using which they all can do shopping. Listen to what he is offering to the reporter: "Sir main ek firm pe toh ek card issue teen card issue kar sakta hoon ek firm pe toh aap jo lekar ayenge unka aap inhi teen card pe toh billing karwa lijiye (Sir, I can issue one card on one firm … I can issue three cards on one firm. You can get the billing done on these three cards for the members you will bring)." Even all 100 members that the reporter proposes to bring in one go are welcome. Reassures Soni: "Aap agar mujhe confirm kar do ki ye log mere behalf pe main bhijwa raha hooon aap mujhe inform kar doge main unko entry kara doonga (If you inform me that you are sending these people on your behalf, I will ensure their entry into the store)."
His absence will not affect the understanding as he says: "Nahi nahi wo toh aapke behalf pe main pehle letter issue karke jaonga aur jo log aapka particular code number ya fir aapka card number aake bolte hain ki unhone bheja hai aur aapka confirmation uske upar ata hai hum unko entry kara denge (No, no. I will issue a letter on your behalf and the people who will tell your particular code number or tell your card number saying they have been sent by you and I get a confirmation call from you, we will allow them entry)."
Asking the reporter to inform him of the time all his 100 members plan to troop in for personal shopping at his wholesale store, Soni promises to give them "special treatment." This is how he would help it: "Aap phone kar dena inform kar dena ki itne hain toh usase convenient rahega main balki kuch staff aapki uss team ke liye provide kara doonga fir wo uski shopping mein aur help kar denge ek cash team sirf main aapke liye allow kar doonga jismein aapke hi log ayenge keval wo hi billing karnege toh unko alag se queue mein bhi nahi lagna padega (You phone me and inform me that they are coming in this number. It will make things convenient. On my part, I will assign your team some staff members to help them with shopping. I will allow a separate cash team exclusively billing for your people so that they don't have to stand in queue)."
Diwakar Singh Rawat, Superviser; Anmol Kumar Gupta, Key Account Manager (Trade), Carrefour Wholesale Cash & Carry, Seelampur, Delhi
After listening to what the Cobrapost reporter intends to do, Diwakar Rawat takes the reporter to his superior Anmol Gupta. To our surprise, Gupta has no problem allowing entry to a busload of 50 shoppers into his store. His condition is that the reporter shall have to give it in writing on his company's letterhead: "Entry ho jayegi enty mein koi problem nahi hai iska yahan ka aapka ek toh apne letterhead pe (Entry will be allowed, there is no problem as to their entry. You have to give in writing in your letterhead)." His second condition is not too taxing as he says: "Haan wo dena hoga … plus aapko jin bandon ko entry hui hai unka ID xerox copy hogi (Yes, you will have to give it to us … plus all those who have to be allowed entry should furnish the Xerox copy of their ID)." He requires the ID proof of the shoppers not for some legal reason but to identify them in case of a mishappening: "Haan kyonki agar yahan pe koi mishappening na ho … identify karne ke kiye (Yes, suppose there is a mishappening … it is to identify them)."
However, in the course of this investigation, Cobrapost came across a couple of store managers who did not entertain the bizarre proposition from the reporter. They rather stood their ground however hard the reporter tried to tell them the opportunity that he is offering them to create more business for their companies. Here are these two select case studies.
Ashwani Bhujra, Store Co-Manager, Best Price (Wal-Mart), Indore, Madhya Pradesh
When the Cobrapost reporter seeks his help to allow his horde of 70 shoppers to do personal shopping at his store, Ashwani Bhujra refuses, saying: "Haan lekin itne saare agar aap bus mein 60-70 admi laoge itne saare toh allow bhi nahi kar payenge (If you plan to bring as many as 60-70 in a bus, we will not be able to allow them)."
Citing the rule book, he informs the reporter to get business membership upon which he will be issued a card. Two add-on cards will be issued on the card to anybody he nominates so as to allow shopping when he cannot come to shop. "Nahi nahi wo toh government ka law hai store band ho jayega mera default ho gayega toh store bhi band ho sakta hai (No, no. That is the government law. If there is a default on that the store can be shut down [by authorities])." The farthest he goes to concede is that he would seek the opinion of the legal department if the reporter's proposal could be accommodated. Suggesting that they would have to prepare beginning with business membership and issuance of cards, he says: "Haan unse hum baat karenge legal department se baat karke advise lenge humari bhi ichha hoti hia sab duniya humare yahan se aaye shopping kare lekin aapko maloom hai FDI conditions hain government ne jo laga rakhi hain usase garbar nahi kar sakte (Yes, I will discuss it with the legal department and seek their advice. We too want the whole world to troop in and do shopping here, but you know there FDI conditions which the government has put in place. We cannot bypass them)."
Amit Kumar, Floor Manager, Best Price (Wal-Mart), Kota, Rajasthan
If there is this downside to wholesale merchandising in India, there is an upside, too, as our investigations revealed. Some of the officials of these wholesale companies K. Ashish met did not buy the bait and flatly refused to entertain his proposition. One such official is Floor Manager Amit Kumar at this Kota Wallmart wholesale store. He says: "Sir yahan pe card ke … hai usko koi nahi tod sakta chahe koi VIP bhi aa jaye hai na ye sir kya hai ki card par do hi log allowed hain aur jiska card hai uska cardholder ka hona zaroori hai ye do cheez aise hain jisko koi bhi nahi kar sakta chahe arbon ka dhandha aa jaye karonon ka bhi nahi iss cheez ko koi avoid nahi kar sakta hai (Sir, here is … card which nobody can violate even if a VIP is coming to shop. Sir, the fact is there are only two persons allowed on a card and the cardholder has to accompany them. These are two conditions which no one can violate even if they are giving us business worth millions of rupees. Nobody can avoid this)."
However, our investigation found individual consumers shopping at his store. Among the many shoppers interviewed, for instance, Cobrapost met a family of shoppers at the Kota store of Wal-Mart. One of them says: "Humare saath meri patni hai meri beti hai aur baaki humne sabhi saman liya hai poora mahine ka jo samast ghar mein dainik use ka saman aur baaki khane peene ka saman sabhi aya hai (I have come with my wife and daughter. We have bought all the goods of daily use and foodstuffs for the whole month)."
Similarly at Wal-Mart's Zirakpur store, Cobrapost came across scores of individual buyers who shop daily there. One such consumer is Mandeep who has been buying goods for daily use for the past two years from this store. "Zirakpur ka jo Best Price hai jo mall hai yahan se main roz ration ka saman khareedte hain rozana daily jo use hota hai (I buy ration and other stuff of daily use from the Zirakpur Best Price mall)," says Mandeep.
At Metro's store, Cobrapost came across Naresh Kumar, a retailer, who has a litany of complaints against the wholesale trading company. According to him here the focus of the company is to retail, not wholesale. "Ye retail ke chakkar mein hain ye 90 per cent retail karte hain (They are doing retail. They are doing 90 per cent retail)," claims Naresh. He finds no difference in pricing of goods sold to wholesale buyers and retailers. The result is, according to him, "Ghata hai dukandar ko customer yahan aa jaye dukandar kya karega wahan aakar (The shopowner is at loss. If the customers are welcome here to shop, then what the shopowner would do)."
A set of questions e-mailed to the corporate communications and PR divisions of Wal-Mart, Metro Cash & Carry and Carrefour did not elicit any response.
After the investigation, Cobrapost Associate Editor K. Ashish spoke to Wal-Mart and Metro Cash & Carry employees he had met earlier over telephone. Their reactions after Ashish revealed that he is from Cobrapost:
Dipesh Raj Devesher, duty manager, Metro Cash & Carry, Jalandhar: He also remembers Ashish and says: "Sir, I had said that our head office is in Bangalore. I had said that you have to send us a proposal which I can forward to our Bangalore office." When Ashish asked him whether Metro Cash & Carry also retails goods, he said that "we only do wholesale, not retail".
Tarun Mallick, business support, Wal-Mart, Zirakpur, Punjab: When Ashish tried to remind him about their meet, Mallick has that he has been "transferred" to another outlet. "I don't want to say anything. Whatever you want to know, go to the store and ask there".
Debabrata Acharya, assistant general manager, DC operations, Metro Cash & Carry, Ludhiana, Punjab: When Ashish called Acharya and asked him whether individuals could shop at the wholesale store, he denied offering any retail shopping and said that he had earlier said that he would only "forward" Ashish's proposal to higher authorities.
Munish Joshi, CC-SCO, Metro Cash & Carry, Amritsar, Punjab: He remembered Ashish. Joshi said that he had said that "a card would be made on a society's name and you can give it to anyone to shop with". When asked to comment further, he refused.
Praveen A. Rao, AGM-DC operations, Metro Cash & Carry, Zirakpur, Mohali: At the start, Rao spoke in Hindi. When Ashish revealed his true identity, Rao switched to English: "I don't know Hindi. I cannot recollect meeting you. Come and meet me if you are in Zirakpur." When Ashish told him that he is in Delhi, Rao said: "Sir I am sorry. There is a separate team who can address your issues in our Bangalore head office… corporate communications is there. Why are you calling me? I am not supposed to talk."
Sandeep Singh, department manager, Metro Cash & Carry, Jaipur: He remembered Ashish but he said that he has quit Metro Cash & Carry. He said that he had told Ashish that he would "speak to higher authorities" and then confirm whether to could facilitate his proposal. "I had told you that only two people can shop on one card." He added: "There is only wholesale (at that outlet), not retail."
Jayprakash J. Gupta, senior customer consultant, Metro Cash & Carry, Bhandup (W), Mumbai: Gupta's reaction: "Can we meet tomorrow? We can only talk when we meet, who knows who is who over the phone?" When asked for final comments, Gupta said: "Sir, I can only talk when I see you, recognize you."
Vikas, Wal-Mart, Zirakpur, Chandigarh: Vikas remembers meeting Ashish but says: "I have left my job at Wal-Mart. Individual shoppers can't shop (at Wal-Mart) and neither do they allow it. If you ever come to Chandigarh, meet me." He repeatedly asks Ashish about his "intentions".